Nationwide On-Site Spraying Contractor
SprayRight is the UK's superior on-site spraying contractor. Looking for a Spraying Contractor in your area?

Commercial Spraying
From retail shopfronts and warehouses, to office blocks and industrial units.

Residential Spraying
We provide spraying solutions to property developers, private landlords and homeowners alike.

On-Site Spraying
Nationwide On-Site Spraying Contractor based in Devon, covering the entire UK – from John O'Groats to Lands End.

Window Spraying
Whether it's a tower block, office building or smaller residential property, we make windows look like they've just been installed with a fresh spray of paint.

Cladding Spraying
We've successfully sprayed cladding for countless commercial and industrial units of varying sizes across the South West

Interiors & Exteriors
Inside or outside, big or small, we do it all! We have our own High Access Equipment, making even the hardest-to-reach places accessible.
Highly Experienced, Professional Team
Our dedicated team has a vast amount of on-site spraying experience. Our founder, TJ Smith, has been in the industry for over 30 years.
State-of-the-art Spraying Equipment
We only use the latest, state-of-the-art spraying equipment – meaning you get a premium, unblemished, and premium paint finish every time.
100% Satisfaction Guaranteed - Every Time!
Our long-standing commercial partnerships with our customers speak for themselves. We deliver a stellar and superior spraying service every single time – with no compromises!
We Spray, the Right Way!
It's what we do. And we can do it for you.
No Project Too Big Or Too Small
From massive industrial units, office blocks and commercial warehouses, to small three-bedroom semis in sleepy Surrey hamlets, we've seen it all.
We've been there, done that, and got the paint-splashed T-Shirt and overalls to prove it.
We're On-Site Spraying Contractors based in Devon, but we have national coverage and service customers all over the country. We take on and complete projects of all sizes for a multitude of commercial and residential customers.
Our on-site spraying services provide a cost-effective and efficient solution for all your spraying needs.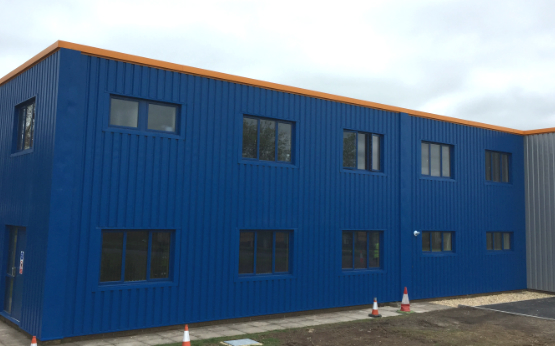 On-Site Spraying Excellence for 20 Years
SprayRight has been an On-Site Spraying Contractor for almost 20 years and counting. We love our customers. And our customers love us.
"SprayRight is a great contractor to work with. Consistently reliable."
We have employed this company to paint the exterior of our two apartment blocks, Lytton House and Waldon Court. They did an excellent job, their preparation was very good and their co-operation with the residents (parking) was polite and courteous. We can recommend them to anyone!
SEE MORE ABOUT THE WORK WE DO FOR OUR CUSTOMERS AND WHY THEY GIVE SPAYRIGHT A FIVE-STAR RATING.